New Gagaku + Classical Gagaku | Composition & Recordings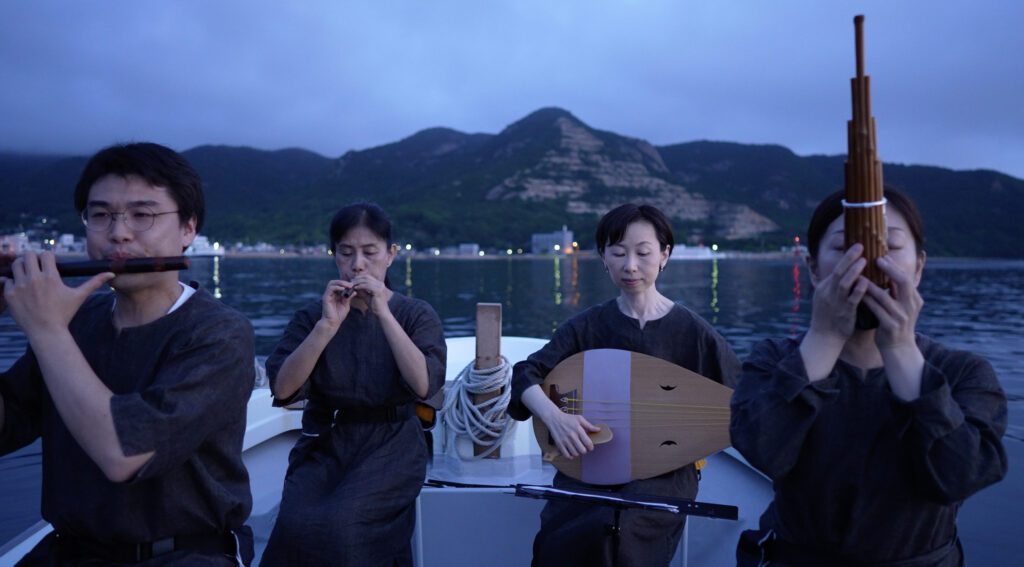 New Gagaku + Classical Gagaku | Composition & Recordings
Gagaku is a classical music with a history of over 1200 years, not only in Japan but throughout the world.
Although Gagaku is generally performed only as classical Gagaku, I (We)  create new works of Gagaku on a daily basis, not only for concert productions, but also for museums and video productions on an ongoing basis.
I am one of the few musicians in the world who can compose Gagaku music that is not as esoteric as contemporary music and can be heard by the general public.
I have uploaded samples of some of our new gagaku + classical gagaku pieces and videos.
If any of them strike a chord with you, please contact me!
I am available for anything from a simple consultation to a composition request.
Sound & Movie Samples
_Shun-noden no Yusei/ Hichiriki+Taiko+Sho+Ryuteki <Classical Gagaku >
_Etenraku/ Sho Solo<Classical Gagaku >
_Kotsuka ( Bone Song ) / Gakubiwa + Sho + Drums <New Gagaku>
This song was written for the "Horyuji temple exhibition" at Tokyo University of the Arts.
_Dedication performance in Shodoshima / Hichiriki+Gakubiwa+Sho+Ryuteki+Taiko+Voice
Movie of a dedication performance of gagaku music on Shodoshima Island
_Domburako "The Beast Comes Around" / Gongs, Ancient Koto and Ryuteki
video of a dedication performance at Kinomata Valley, Tochigi Prefecture.
_Play / Gakubiwa Solo<New Gagaku>
This piece was written for the exhibition "Brazilian Indigenous Chairs" at the Tokyo Metropolitan Teien Art Museum.
Finally.
Gagaku is one of the oldest pieces of music in the world, and its sound resonates freshly in our hearts forever.
Although this music is unique to Japan, it has a wonderful quality that can be transmitted to people all over the world.
We hope you will make use of this music in your own works.
Please contact us with any questions, concerns, or anything else you may have!
Another Articles about Gagaku & Traditional Japanese Music
Introduction to Gagaku ( Japanese Imperial Court Music )
Gagaku | Etenraku | Most famous Gagaku piece
Listen to traditional Japanese music | 12songs
Recording of Japanese Traditional Music | 2023 [Summary]
Flow on the day of recording (traditional Japanese music)